SUPER BUSY!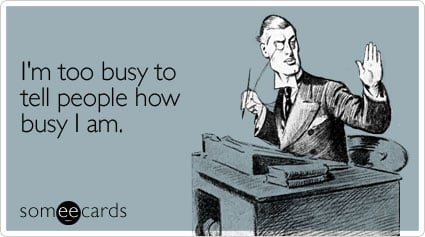 Hahah! We still got a nice letter even though she had to rush off!


Hello Mother!
Okay, sorry last week I was focusing on a lot of other things and didn't have much time to email.....and it will be the same with this week! Haha sorry, it's been a crazy last few days. Here are some updates though:
1) Transfer calls were
Saturday
- I'm staying in Berkeley and my new companion is Sister Smith!! She is an awesome missionary and I am so excited to be with her, even though I am so sad that I won't be companions with Sister Orantes anymore :( Sister Orantes will be going full-pros to San Fransisco, Spanish speaking!!!
2) On Thursday we decided to go out for dinner in Berkeley and for some reason really wanted Papa John's pizza (haha). So we drove around Berkeley trying to find the one location we knew of. We finally were able to find it and after getting pizza, we walked out a girl approached us and asked if we are the missionaries who serve in the Berkeley Ward and we told her that we serve in the YSA ward. Anyways, after talking to her we discovered she is a member who got baptized last year and who is currently homeless. She is a very sweet girl and we were able to buy her some food and later on call our Bishop for help. She has a cell phone so that we can give her more information on who she can call for help, but sadly we haven't been able to get a hold of her since. Hopefully we will soon. It is amazing though how the Lord leads us places to find certain people that he wants us to help!
3) Thais got confirmed yesterday!!!! It was amazing. She is always so touched by the spirit! She is simply wonderful.
4) There's a lot of other cool stuff that happened but I don't have time to write, so sorry!!!
I love you all though! The church is true and Heavenly Father loves us. It's as simple as that!
Love,
Sister Johnson